Supplies Needed
(This supply list seems so silly to even list out, as there are so few materials and they are so simple!)
Tutorial
I'm trying out my hand at video tutorials, so you can watch along to see how I created my yarn heart and pom-pom garland.
Also, I sure would appreciate it if you followed along with my You Tube channel.  I know there is not much posted there yet, but it's one of my goals this year to create more tutorial videos.  I know I learn so much from You Tube, so maybe some of my videos will help others, too!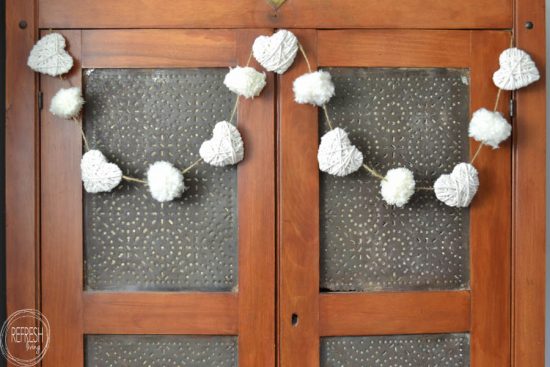 This antique pie safe is one of my all-time favorite pieces in my home.  I wish I could say it is a family heirloom, but it's not.  I found it at an estate sale and instantly fell in love.  We have quite a small home, so it's sort of shoved in a small nook in our hallway/kitchen and not as prominent as I'd like, but it's still awesome.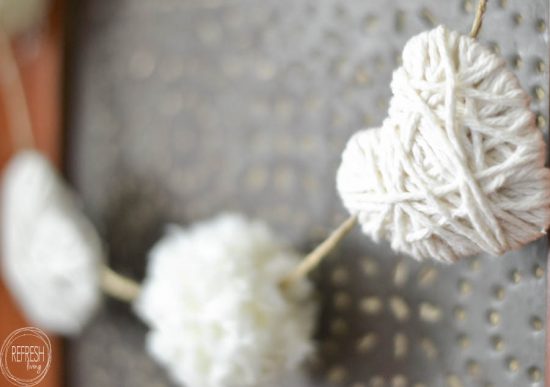 Pin It (thank you)
Check out my other holiday DIY projects here: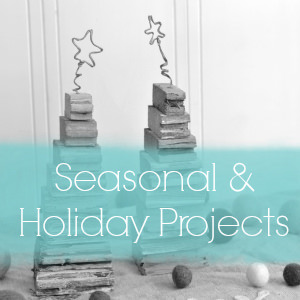 Like what you see? I'd love for you to follow along!
Facebook || Pinterest || Instagram || Google + || Bloglovin'
The graphics library is free to all of my email subscribers; you can sign up by clicking the image below.